We are all aware of the possibility that marriages, entered into in love with great expectations, may end in divorce. A prenuptial agreement is a way to resolve, before you marry many if not all of the issues that may arise should your new marriage end in divorce.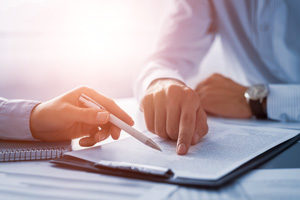 And, if your marriage should end in a divorce many, if not all of the issues will have been resolved, thus avoiding the possibility of costly litigation. I have often been asked if prenuptial agreements are valid and are enforced by the courts. They are and will be enforced as written.
The validity of a prenuptial agreement is secured by each party having representation by experienced counsel. A prenuptial agreement may be used to protect assets, determine rights in property, determine how property may be distributed in the event of a divorce, determine maintenance for a spouse in the event of a divorce and even provide estate planning.
The prenuptial agreement will serve to avoid litigation of the many financial issues should the marriage break down. In negotiating a prenuptial agreement with an understanding of the many issues that can arise in a marriage you are the creator of the solution to the possible problems before they occur. Having negotiated and drafted many prenuptial agreements I will be pleased to discuss you circumstances.